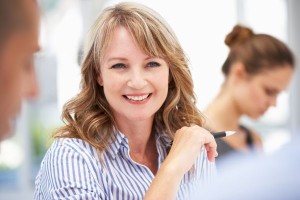 Being a mother is a highly engaging responsibility. The situation is even more involving when a mom is in full-time employment or an income generating activity. In other cases, working mums have children to look after once they return home from work. Consequently, commitment to the family and work can leave the mom no personal time to look after her fitness. However, maintaining perfect body shape, keeping healthy bodies and staying strong should remain a priority. This will involve delicate balancing of personal time and time for family and work-related issues. Staying fit involves having a healthy and disease-free body.
How to stay fit: A guide for working moms
Staying fit will require eating a balanced diet, maintaining good health and undertaking regular physical exercises. The challenge for working moms is creating time to carry out these activities. As difficult as it may be, time can be allocated to enable all working moms realize good health and live longer.
Balanced diet
Eating a balanced diet will not only be beneficial to working moms, but to the whole family. Cooking wellness diets will result in numerous health benefits.
In this regard, working moms are advised to prepare balanced diets in bulk whenever they are at home. This will enable them derive essential nutrients for the body from the foods that they eat at home, mostly for dinner. Moreover, if healthy diets are prepared in bulk, working moms can carry some of the food to work. Replacing processed foods with home-cooked nutritious foods for lunch will go a long way in helping working moms to lead a healthy lifestyle.
Maintaining good health
Working moms should ensure that they maintain good health and keep the entire household free of diseases. This can be done in the following ways. Adhering to measures that will directly result in health benefits. Such measures include keeping both the internal and external home environment clean. This will prevent the outbreak and spread of diseases.
Once in a given period of time, working moms can visit their doctors to have regular check-ups undertaken to ensure that the body is in perfect condition. Seeking advice from medical professionals on how to stay fit and address any diseases that may attack the body from time to time. These measures, among many others, will help working mothers to achieve fitness and the benefits that come alongside it.
Fitness through exercises
There may not be enough time for working moms to undertake physical activities necessary for fitness. However, scheduling about thirty minutes daily for exercises will be sufficient. For working moms who have free weekends, they can allocate part of the weekend to fitness exercises.
In addition, working moms can opt for at-home exercises. Buying an exercise bike for personal use in the house, doing push-ups, yoga and squats at home are some available options. Over short distances, a drive can be replaced with walking. At the workplace, avoiding the elevator for the staircase will provide a chance to exercise.
One of the ways to ensure more family time while staying fit is to engage in physical activities as a family. Playing soccer, swimming, jogging or horse riding are exercises that will give the family time to bond.
All in all, exercises will help in releasing any stress a working mom may have. Moreover, the benefits will extend to the whole family. However, if a working mom develops any disease, they should use their cards obtained through the EHIC Card process to seek professional medical attention.
Author bio:
Sophie Morgan is a Passionate blogger and a Nutritionist who loves to provide many suggestions to people for planning proper diet and maintaining a healthy lifestyle. Presently she works on behalf of a EHIC card an European health insurance card.