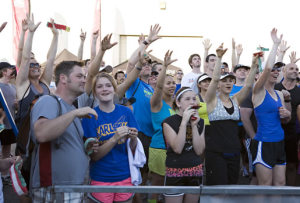 Holidays and travel often stick close to each other like a newlywed couple. We never miss an opportunity to escape from the world we live in and travel far to do exciting things that make us younger from heart. However, travelling to far and unknown locations in India always raises worries of safety, health, climate, language, and so on; safe to say that the vulnerability is fun and affordable but not that comfortable. So, if you wish to have all the fun along with supreme comfort and top class facilities, you should visit Bangalore. Yes, the Silicon Valley is not only hi-tech, but you can also find so many thrilling and exciting things to do in and around the city.
So, let's check out some of the most amazing things to do in Bangalore while our Bangloreans check whether they've missed out on something.
Shoot Your Friends in a Paintball Session
Paintball is the perfect stress buster and will save day light for more sightseeing. The Paintball Arena on Bannerghatta road is well maintained and supports various types of Paintball sessions like capture the flag, Manhunt, King of the hill and many more. The game completely depends on strategy and teamwork, and you may uncover some hidden talents in you. After all, as we all know, shooting down some of your friends is so good for stress relief and confidence boost. Paintball is gaining popularity rapidly, and if you haven't tried it yet, you'll simply end up shooting all day.
Suicide with No Injuries
Yes, Zorbing facilities are booming in Bangalore and anyone of them will be more than happy to push you down from a hilltop. You are strapped tight in a large inflated ball of plastic and pushed down the slope of a hill; adventure for one and rolling laughter for others. Nandi Hills offer the perfect platform near Bangalore for Hill Zorbing. You can find water zorbing facilities in other parts of the city, but no doubt, falling from a hill is more fun than running on top of water.
Finally, Bad Roads in Bangalore
ATV (All Terrain Vehicles) more popularly known as Quad biking is a must to do if you are in Bangalore. The dirty tracks, tricky corners and a powerful engine moaning under your seat will unleash the fearless beast inside you. Racing through these tracks is a great adventure experience and an ultimate confidence booster.
All the above mentioned adventure sports are the ones that can be enjoyed by all. Hardcore adrenaline junkies can also find extreme sports like rock climbing, bouldering, skating, paragliding and many more.
Most of the people see Bangalore as a massive city, and hence fail to experience the many tourist attractions that the city has to offer. A trip to Bangalore simply reveals that you have options to enjoy the best activities available in the country while you can stay in and experience Silicon Valley's top class hospitality.